Description
The bionic robot hand is made up of acrylic material. It consists of 5 micro metal servos, joints and one hand base. The special mechanical structure makes every finger can be controlled separately, all can move in certain range. And every finger has spring damping structure, it will protect the robotic hand from the mechanical stress effectively. With
24 channel Veyron servo driver
, all actions can be controlled via PC software, supporting online debug and wireless control.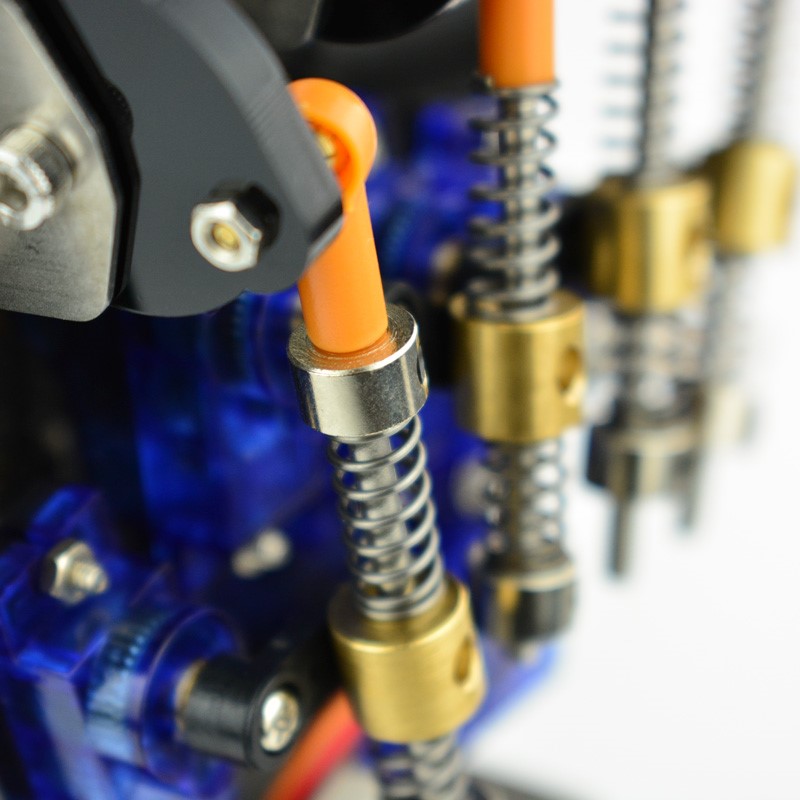 The bionic robot hand can be controlled by Arduino and other Servo controllers. It can grab 500g object, and it is the best option for DIY robot hand demonstration.
The servo can be connected directly to the
Arduino IO expansion shield
or the Romeo robot microcontroller, and Arduino servo library makes it easier to use.
Note:
Please be careful with the servo control, even if there is damping structures on each finger, the non-standard operation will still damage the servos.