Description
This 10.1 inch high-resolution 1200*1920 IPS display is especially designed as a monitor for
LattePanda V1
ط¢آ a windows 10 development board
(not compatible with LattePanda Alpha & Delta)
. It gives users the ability to create all-in-one, integrated projects such as tablets, infotainment systems and embedded projectsط£آ¯ط¢آ¼ط¥â€™even adding a face for your robot, you can expand your imagination, make more fun.
Up to 224 PPI, this 1200x1920 display will creating an impression of sharp print-like text. And only one connection to the LattePanda is required, it connects via an FPC cable which handles power and signal conversion. So, there is no need for the adapter board and it releases HDMI port to build dual-screen.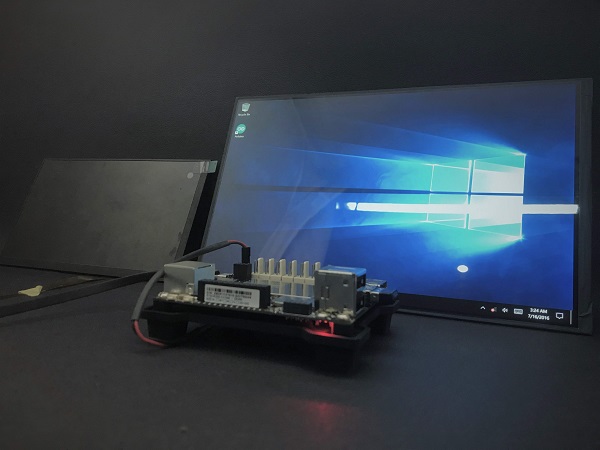 Note:
1. LattePanda and power supply areNOT included!
2. Please use a5V@3A power supply to driver the LattePanda with this high-resolution display.
3. This is aportrait display, you can set in system to rotate the page
4. It can't be used with LattePanda Z8300 CR110 boards.
5. NOT compatible withLattePanda Alpha and Delta edition.