Description
Do you want yourRaspberry Piwith a more modern and stylish look?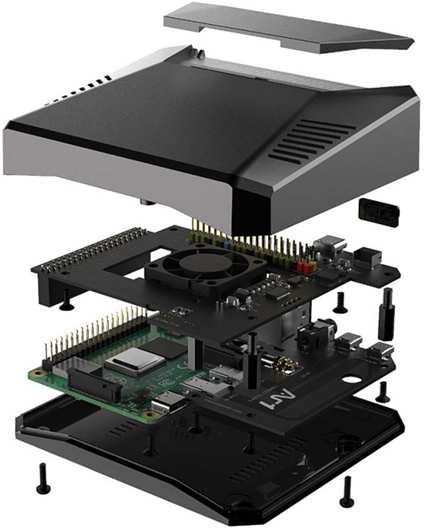 Here comes Argon ONE, it is fully compatible with Raspberry Pi 4, and made with aluminum alloy and polished with a modern Space Grey finish for stunning aesthetics and functionality. It offers one of the best cooling solutions forRaspberry Pi 4. The case has an extension that connects to the processor with a thermal cooling pad so that heat from the processor is transferred to the case. Besides, the case comes with a built-in PCB board with a fan attached to actively cool the computer further.ط¢آ These two cooling systems combined guarantee long-lasting use without overheating.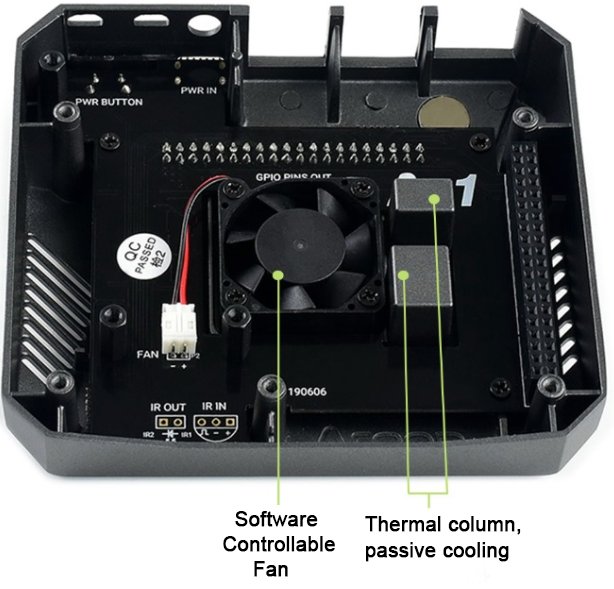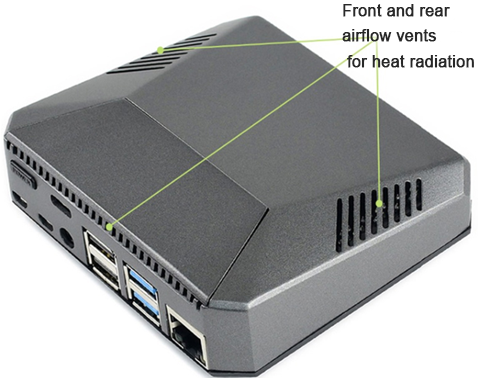 All the ports are accessed on the back of the case, neat and beautiful. There is also a power button on the back so you can easily turn on yourRaspberry Pi and perform safe shutdowns, reboots, and forced shutdowns.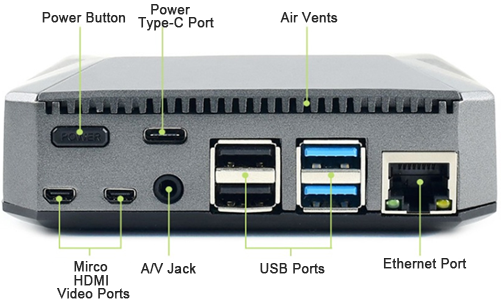 | | | |
| --- | --- | --- |
| Raspberry PIStatus | OperatingActions | Functions |
| Off | Short press | Power on |
| On | Press over three seconds | Soft shutdown or power off |
| On | Press three seconds or less | No function |
| On | Double click | Restart |
| On | Press over five seconds | Mandatory shutdown |
The built-in PCB board extends the GPIO pins of the Raspberry Pi with the pins being color-coded to easily identify the pin functions. Also, the pins are clearly labeled for convenient use.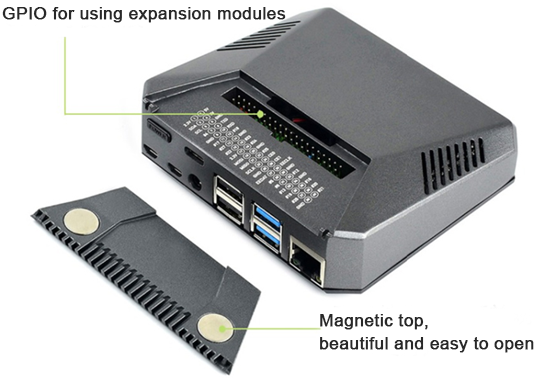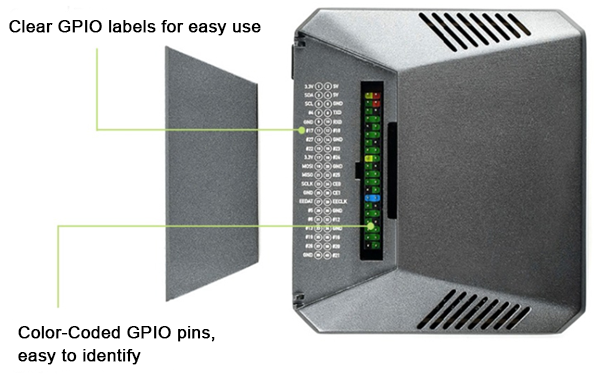 Assembling the case with theRaspberry Pi is easy, as shown below.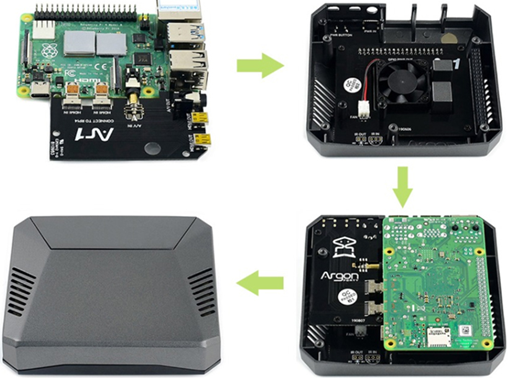 Finally, stick four rubber feet on the bottom.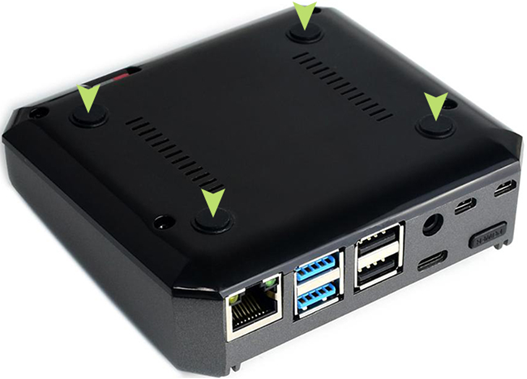 Note: This product does not include theRaspberry Pi 4 board.