Description
The embedded thermal printer uses thermal technology, it doesn't need to add toner or ink, stable performance and mini size. The embedded thermal printers are widely used in instrumentation, food inspection, shopping terminals and other scenarios. It can be found in the ATM machines, lockers, POS and supermarket electronic scales in the life. The printer uses a 5~9V wide voltage supply mode. The higher the voltage, the clearer the printing effect. It is suitable for thermal paper rolls with a width of 58MM and able to provide a print life of 50 kilometers. It supports
Arduino
,
Raspberry Pi
, and
Windows
System. We can refer to the instruction set and use the USB serial port or TTL communication interface to send corresponding commands to the thermal printer. Then the printer will instantly print out the text, characters, barcode, QR code and even black and white pictures according to the instructions; we can connect it to the Arduino controller or the Raspberry Pi by a serial port. Combining with various sensors, we can DIY all kinds of practical instruments such as electronic scale, blood pressure index measuring instrument, soil element analyzer and driving recorder. Besides, we can also make a small ticket printer of our own. The content on the small ticket can be defined by ourselves. After further development, we can even realize the remote printing function.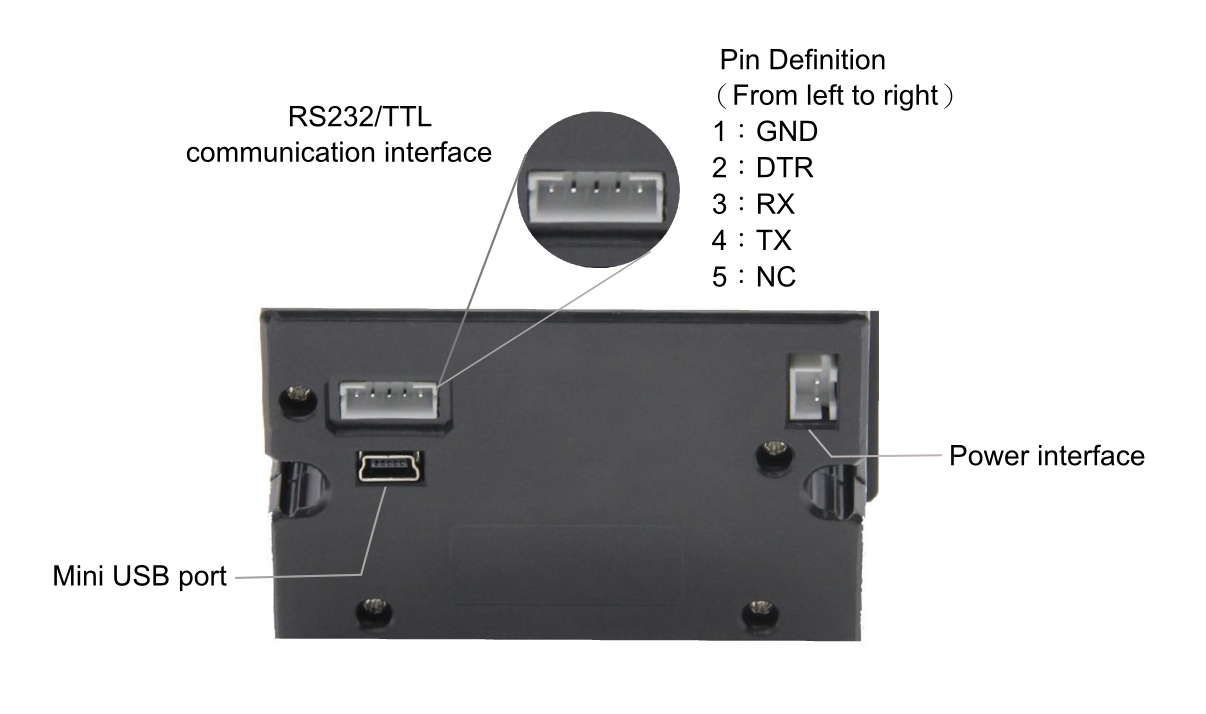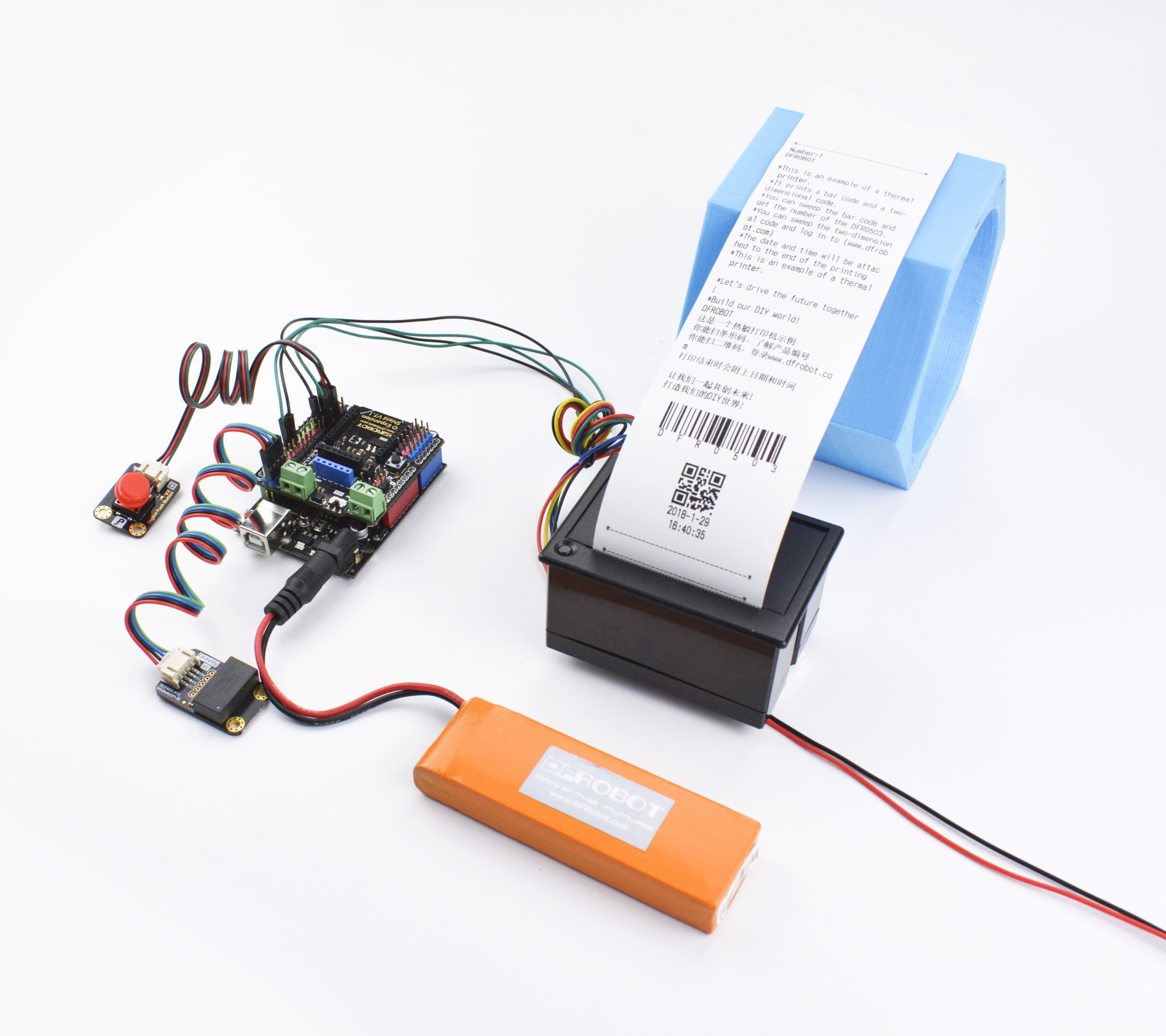 Note:
The higher voltage of the embedded thermal printer, the faster printing speed, and the clearer handwriting of the printed documents (voltage range is 5~9V). At the same time, the normal operating current is between 0.8A and 1.5A. The instantaneous current can reach up to 2A. If the weather is cold, the operating current will need to be increased accordingly. The power consumption for printing graphics is generally large. If the printing ticket involves graphics, it is recommended to select the appropriate power supply.
To print characters like Chinese with Arduino, you need to create a C file, and it cannot be compiled under Arduino IDE (Chinese character cannot be input under the IDE development environment. The printout will be garbled even if you use the clipboard to paste these characters into input end). Then write the relevant array data into C file for calling.
USB interface supports computer system such as XP, win7, win8, and you need to install the driver on them before you can use it.