Description
This is an arduino tilt sensor. It ط¢آ is used to detect orientation. Inside the sensor, there is a ball that make contact with the pins when the case is upright. Tilt the sensor over and the balls donأ¢â'¬â"¢t touch, thus not making a connection.
Here is the principle of tilt sensor to illustrate how it works: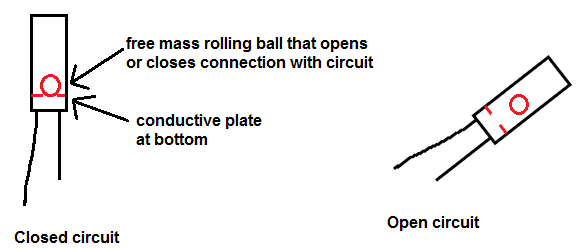 ط¢آ 
ط¢آ Simple plug to ourArduino IO Sensor Expansion Shield, you can make amazing interactive projects. ط¢آ 
As this sensor is now woking under 3.3V, it is now able to be compatible with Raspberry Pi. AnArduino Shield for Raspberry Pi B+/2B/3B will make it easy to use.