Description
This Gravity I/O expansion shield, which is made for
LattePanda V1
ط¢آ 
(not compatible with LattePanda Alpha & Delta)
, breakouts all GPIO pins to make it compatible with standard
Arduino
device and no interruption with other ports on LattePanda. Each pin has VCC and GND power port, compatible with Gravity-3Pin Color coded interface, supports hundreds of sensors and modules.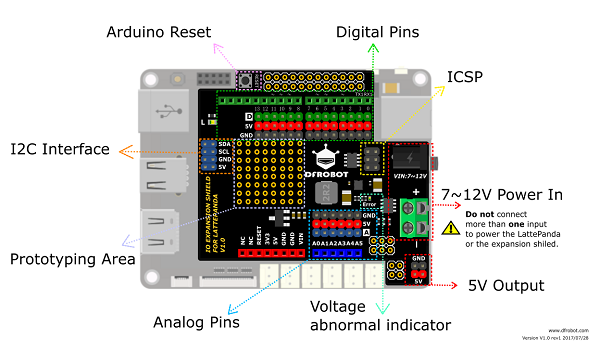 Gravity IO Expansion Shield for LattePanda Pinout
And this shield also adds a new power solution for LattePanda. You can use a 7~12V wide range power supply to power the board and devices via DC 2.1 or DC terminal port, maximum 5A under 5V IO output All make the shield prefect for using LattePanda to learning and developing.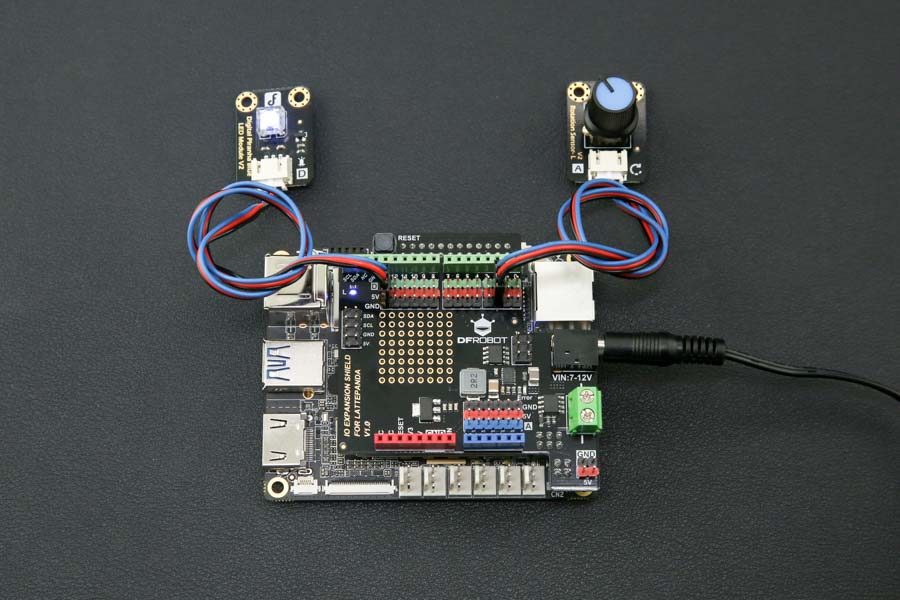 LattePanda with Gravity IO Expansion Shield
Note:
1. The two power terminals are connected to each other. Do not connect external power at the same time
2. When using 7 ~ 12V external power supply, do not repeat power LattePanda via USB