Description
This DFRobot IO Expansion HAT provides Digital, Analog, I2C, PWM, UART and SPI port to meet all your needs. It is pretty small and perfectly suitable for
Raspberry Pi
Zero/Zero W.
The board leads out the I/O ports on Raspberry Pi including I2C, UART, SPI and digital, among which the digital ports are led out via the GPIO16~GPIO25(BCM) of
Raspberry Pi,
so these ports can be directly used. Besides, the PWM and Analog ports are led out through the on-board MCU STM32 that can communicate with
Raspberry Pi
via I2C. So combing with our related libraries, users are able to conveniently use Raspberry Pi to control PWM output or read ADC input.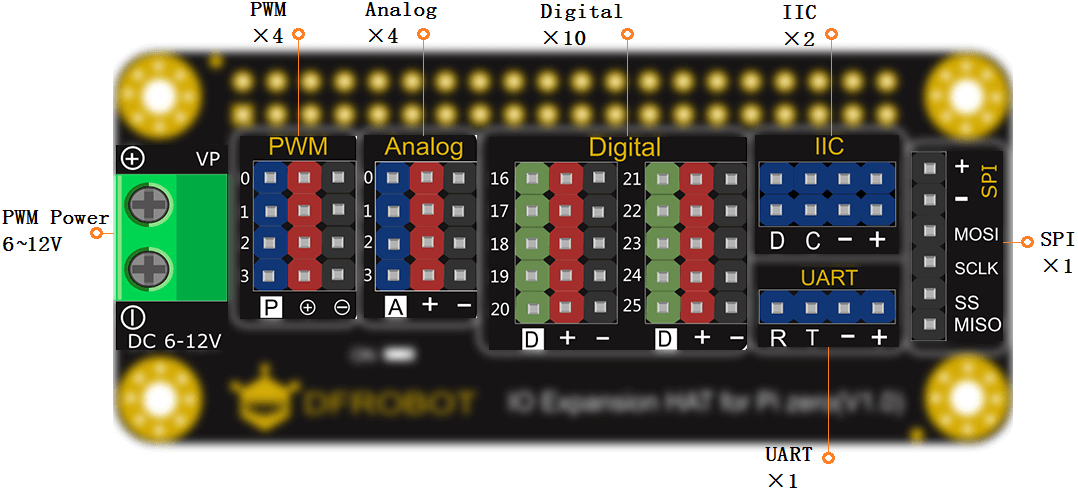 This expansion board supports 5V power supply and 3.3V sensor modules. Its PWM port can be powered by external power (6~12V) or Raspberry Pi (5V).