Description
This is an ultrasonic distance sensor(ULS) of high performance with an enclosed waterproof probe. The sensor, like many other ultrasonic sensors, based on the principle of ultrasonic echo ranging, determines the distance to a target by measuring time lapses between the sending of a pulse and receiving of the echo without contacting. It can be used to detect transparent or non-ferrous objects, metal or non-metallic objects, liquid, solid, powder materials and so on. The unique physical bell-mouth shell of the sensor greatly improves the directivity and stability of its output ultrasound.
There are two output modes for the sensor: RS232 output and voltage analog output. The default mode of the product is RS232 output, and it can be changed through the button
Note:the internal probe surface is regarded as the detecting starting point by default. If you take the plane of the bell-mouth as starting point, then the distance will be the detected distance minus 40mm.

ط¢آ  ط¢آ  ط¢آ  ط¢آ  ط¢آ  ط¢آ  ط¢آ  ط¢آ  ط¢آ  ط¢آ  ط¢آ  ط¢آ  ط¢آ  ط¢آ  ط¢آ  ط¢آ  ط¢آ  ط¢آ  ط¢آ  ط¢آ  ط¢آ  ط¢آ  ط¢آ  ط¢آ  ط¢آ  ط¢آ  ط¢آ  ط¢آ  ط¢آ  ط¢آ  ط¢آ  ط¢آ  ط¢آ  ط¢آ  ط¢آ  ط¢آ  ط¢آ  ط¢آ  ط¢آ  ط¢آ  ط¢آ  ط¢آ ULA Beam Directionalities Diagram
ط¢آ  ط¢آ  ط¢آ  ط¢آ ط¢آ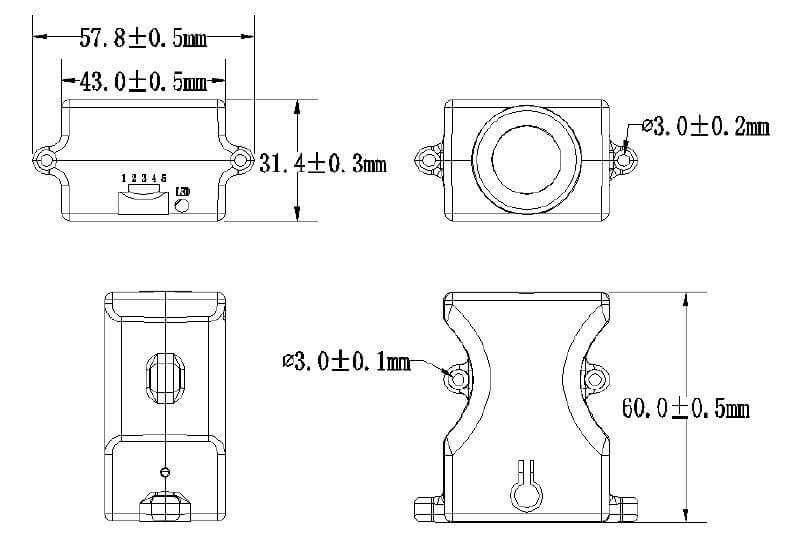 ط¢آ  ط¢آ  ط¢آ  ط¢آ  ط¢آ  ط¢آ  ط¢آ  ط¢آ  ط¢آ  ط¢آ  ط¢آ  ط¢آ  ط¢آ  ط¢آ  ط¢آ  ط¢آ  ط¢آ  ط¢آ  ط¢آ  ط¢آ  ط¢آ  ط¢آ  ط¢آ  ط¢آ  ط¢آ  ط¢آ  ط¢آ  ط¢آ  ط¢آ  ط¢آ  ط¢آ  ط¢آ  ط¢آ  ط¢آ  ط¢آ  ط¢آ  ط¢آ  ط¢آ  ط¢آ  ط¢آ  ط¢آ  ط¢آ  ط¢آ  ط¢آ  ط¢آ  ط¢آ  ط¢آ  ط¢آ  Dimension Diagram